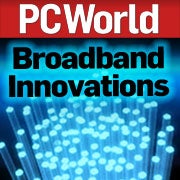 "Broadband Innovations" is a four-part series that highlights groundbreaking broadband uses, and the people who employ the technology to preserve the past, reshape the future, and fulfill their dreams. One of those people is gamer Patrick O'Day of San Francisco.
Patrick O'Day, 20, sits on his mattress on the floor in the corner of his living room in South San Francisco, staring up at a screen.
His headset squawks and his head bobs as he ducks and weaves through the virtual world of his video game. He looks like your average skinny, sun-deprived college junior. But don't disturb him, his girlfriend says from across the room. He's in training.
O'Day is one of thousands of gamers from around the world competing to represent their country in the 2008 Digital Games. And making the tournament possible is broadband.
In China, video gaming is an official sport. This year, for the first time in history, it will be an official affiliated event of the Olympic Games. Though the live four-day Digital Games tournament will take place in Beijing, China, in mid-October, the preliminary qualifications started online on June 11 and will finish on July 27.
"This will be the largest online video tournament yet," says Ted Owen, chairman and CEO of GGL Global Gaming, the largest social networking group for gamers worldwide, and the official partner of the Chinese government in making the event happen.
Digital Games 2008
The tournament will use the most popular platforms–PlayStation 3, PC, and Xbox 360–and the competitions will involve a full spectrum of games ranging from sports titles like NBA Live 08 and the TrackMania racing games to first-person shooters and real-time strategy games such as Counter-Strike 1.6 and Command & Conquer 3.
O'Day's specialty is first-person shooter games such as Halo 3. Being a full-time professional player is his dream, but although he recently won an online Soldier of Fortune competition–which earned him $1000 and a free trip to New York for the finals–O'Day is not able to support himself by playing video games just yet.
He works as a parking-lot attendant in San Francisco but at the end of every day he heads straight home to his Xbox 360 to practice. He may not look the part of the typical competitive athlete, but his training regimen requires much of the same dedication and personal sacrifice as that of his more physical counterparts.
The Rest of the Series
Part 2: "Fiber Optics Reaches the Tipi" A Canadian aboriginal community uses broadband to save its native language and culture from extinction.
Part 3: "The Film Editor's Dream" A well-known Swedish film editor fulfills his dream of working remotely while living in a rural area, thanks to a superfast fiber-optic broadband connection.
Part 4: "The Doctor Isn't In But Can See You" In the final installment, learn how some Americans use broadband to get quality healthcare remotely.
Training
O'Day claims he spends only about 3 to 4 hours a day playing, but his girlfriend, Angela He, a student at San Francisco City College, doesn't agree.
"It's more than that. He gets home from work around 5, and then he'll sometimes play until 3 a.m. and I have to feed him dinner while he's playing," she says with a sigh.
O'Day shares an apartment with two girls near San Francisco State University. His living quarters are confined to the far end of the living room, where he keeps his bed and gaming gear. A line of boxes on the floor delineates his space from the common area around him.
Compensating for the lack of privacy are the low rent and the option of having Angela stay over whenever she likes. As his gaming career takes off, O'Day suggests, he might upgrade his accommodations, but not before investing in an HDTV and maybe a curtain for more privacy in the apartment. ?
Like many prospective Olympic athletes, O'Day found his passion for his sport at a very early age. At the age of 2, he began playing Nintendo with his dad, but it was O'Day's older brother who got him into competitive gaming. By the time he was 14, even prior to his first job, O'Day was making a name for himself climbing the rankings.
Over the years, he attended and hosted countless in-person gaming get-togethers with friends, but now that part of gaming culture is slowly disappearing.
Broadband Opened Doors
"The Internet has really changed the way people play computer games," says O'Day, who almost always plays with friends and opponents online. "Online gaming has enabled me to meet people from all over the world. Besides Americans, I play with a lot of Asians and Europeans."
Due to better availability of fast Internet connections, online gaming culture developed faster in Asia and Europe, but the United States is catching up. O'Day subscribes to the fastest broadband available where he lives, rated at 16 mbps–but he says he'd jump at any offer that would give him a faster connection. Most of his rivals in Asia and Europe work with speeds of 100 mbps.
"Broadband speeds matter a lot, as bad connections can cause the games to lag," O'Day says. "You can be in the middle of a fight with someone, and all of a sudden he's behind you."
O'Day's hands begin to fidget during our interview; one gets the sense that he needs to get back to his training. As a virtual athlete he may not have, or need, the physique of a classic athlete, but his eyes glow with the same fiery passion and dedication that has been the mark of Olympians through the ages.
Asked about his chances of making it to the 2008 Digital Games in China, O'Day's face lights up as he says: "I think my odds are good. I just have to brush up a bit on my sports- and racing-game skills." And with that, he reaches down to pick up his controller to transport himself back into his virtual world.
Tomorrow: In Part 2 of our "Broadband Innovations" series, a Canadian aboriginal community uses broadband to save its native language and culture from extinction.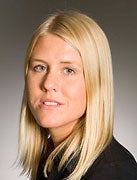 (Series author Kajsa Linnarsson is a visiting reporter covering global developments in broadband for PC World. A graduate of Stanford University's Innovation Journalism program, she lives in Hudiksvall, Sweden, in a region known as Fiber Optic Valley for its concentration of cutting-edge communication technology companies.)