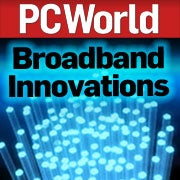 "Broadband Innovations" is a four-part series that highlights groundbreaking broadband uses, and the people who employ the technology to preserve the past, reshape the future, and fulfill their dreams. One of those people is Swedish film editor Håkan Karlsson.
In the small Swedish village of Kilafors, which overlooks a valley with horses and cows in one direction and a picturesque lake in the other, sits an old red schoolhouse. This timeless, pastoral scene is not all that it appears, however.
Running beside the road as it winds through rolling green hills and farmers' fields is a fiber-optic cable that can deliver high-speed broadband of up to 10 gigabits per second to each of the nearly 400,000 homes and businesses in the region.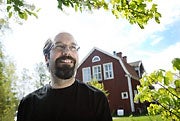 The cable's presence has encouraged new industries and those who work in them to relocate to the area. Of these, perhaps none is more demanding of the technology than Håkan Karlsson, a well-known Swedish film editor and post-production manager.
This area, about 150 miles north of Stockholm in central Sweden, is known as Fiber Optic Valley for the cutting-edge broadband speeds and technologies available here.
Fiber Optic Valley stands as a role model for broadband penetration in Europe. Ninety-eight percent of the population has broadband access, and the local industry, universities, and government team up in research projects to develop and test new broadband technologies, services, and fiber-optics applications.
Remote Film Editing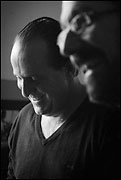 A 20-year film-industry veteran, Karlsson has worked on movies starring such actors as Swedish veteran Peter Stormare. (You may remember Stormare as the doctor in the American movie Minority Report who transplants new eyes into Tom Cruise's character, or as John Abruzzi from the American TV show Prison Break.)
Karlsson long dreamed of doing his job remotely. Two years ago, he finally decided to make it happen. Karlsson bought the old schoolhouse and transformed it into a modern film-editing studio,where he is developing a brand-new technology for remote collaborative film editing in real time. He lives nearby.
Karlsson's work requires broadband speeds of at least 50 megabits per second, making access to high-speed broadband imperative.
The idea for the remote studio originated in the early 1990s during his editing of a film that was shot on the Swedish island of Gotland. As the rest of the team slept in tents on the beach after drinking beer around a campfire, Karlsson was holed up in a dingy film studio in Stockholm.
"In all photos of film teams, no matter how tanned and happy most of the team looks, there will always be a pale dude in the back, namely the editor who never gets out," he says.
The Rest of the Series
Living the Dream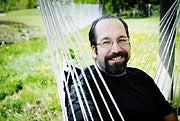 Now Karlsson watches the weather change over the lake from his floor-to-ceiling windows. In the summer, when the light remains well into the night and his kids are off from school, Karlsson spends his mornings doing carpentry or taking the children swimming. During the afternoons and evenings, he focuses on his work. With his summer tan coming along nicely this year, his only worry is that his colleagues may not recognize him.
"I have many colleagues and friends who say they'd love to live in the countryside if they didn't have to abandon their career," Karlsson says. "Here you can get a high quality of life at a lower cost and without the noise and distractions of big-city life; the workday is so much more efficient."
"To me, taking the rowboat out for some perch fishing at the end of the day is much more appealing than going for after-work beers in some big-city pub."
Tomorrow: In Part 4 of our "Broadband Innovations" series, people in Washington State discover the benefits of high-quality healthcare obtained remotely via broadband.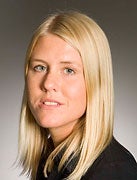 (Series author Kajsa Linnarsson is a visiting reporter covering global developments in broadband for PC World. A graduate of Stanford University's Innovation Journalism program, she lives in Hudiksvall, Sweden, in a region known as Fiber Optic Valley for its concentration of cutting-edge communication technology companies.)