We'd be lost if we ever left the house without our arsenal of mobile tech gear, but we're also sick of being hamstrung by gadget makers who leave out important features or micromanage what we can–and can't–do with the products we buy from them. Fortunately, you don't necessarily have to settle for the limited features that mobile tech products ship with out of the box.
In the name of freedom, we've voided our warranties and set some of our favorite mobile gadgets free with these six fairly simple hacks. You can, too, by following along with our step-by-step instructions.
Add Advanced Features to Your Digital Camera
Difficulty: Easy; Time: 20 minutes
Unless your work requires a maximum of megapixels, the most meaningful differences between your old camera and a new one have less to do with image resolution and more to do with the camera's features. Newer cameras and more-expensive models support the RAW format, let you set manual exposure times, shoot in burst mode, and perform other tricks–but with a simple firmware hack, you can add the same capabilities to older models that don't support them.
This hack works with many Canon point-and-shoot units. Intermediate and advanced photographers will grow into the high-end extras it provides, but even beginners will appreciate its quantitative battery meter and other features.
A camera's firmware usually governs all of its settings, but in this hack you'll use a separate utility to install a program onto an SD Card and override your model's basic features. Canon does not support this sort of hacking; it isn't permanent, however, as the camera will fall back to its original state when you remove the SD Card. Before you get started, check the list at the CHDK Web site to see whether your camera is compatible.
Set the camera to Play mode and turn it on. Hold the Func Set button, and press the Disp. button. A window should identify your firmware; look for a number with a letter following it. For instance, my Canon SD870 IS displayed 'Firmware Ver GM1.00C'. With that information, you can identify the correct CHDK software for your camera.
Download and run Card Tricks, and insert an SD Card into a card reader connected to your PC. Within Card Tricks, click the SD icon, and select your card. Be sure to verify that the card size listed is the same as your memory card's, not a hard drive's or other device's. Click Format as FAT. Click Make Bootable, and choose Download CHDK. A Web page should open, and it should prompt you to select your camera's model and firmware version. Save the zipped file to your PC's desktop without extracting it.
In Card Tricks, choose CHDK?Card and select the firmware file. The software will transfer the file to the card without unzipping it. Afterward, remove the card, slide the physical lock switch on it away from the metal connector, and pop it into your camera. (You'll still be able to record images.) When you turn on the camera, you should see a brief splash screen indicating that CHDK is running. Now you can access features beyond the original specs.
The basic steps above will get you started. Read my more-thorough tutorial for additional tips and instructions on using the CHDK tools with your camera.
Control Your Digital Camera With a Universal Remote
Difficulty: Easy; Time: 1 hour
Many cameras, even point-and-shoots, support wireless remote controls, but camera makers charge a premium for those accessories. You can save some cash by using any universal TV remote with your remote-capable camera.
By coincidence, infrared command codes for certain elec-tronics devices happen to overlap with the commands that trip your camera's shutter release. The trick is to figure out which VCR, TV, or other device matches your camera, and to set the universal remote to match. Look online to see whether someone has already tried this hack with your camera model. I found that my Canon Digital Rebel supports the same codes that control MGA VCRs.
If you don't find help for your camera, you can try scanning through the codes. Make sure that the camera has a memory card and is set to receive IR (infrared) commands. (Often a mode or menu setting is involved.) As you go through the remote's options, verify that the camera stays awake and responsive. (Mine locked up once with a certain code but was fine after I removed and reinserted the battery.) Push the remote buttons while attempting to control different electronics brands, and see if any fires the shutter.
Use a Cheap Wired Camera Remote Alternative
Difficulty: Easy; Time: Five minutes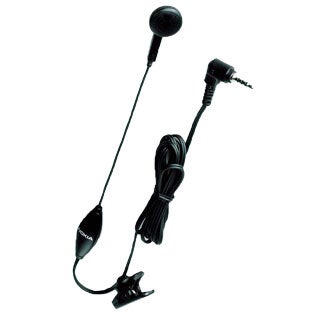 Some cameras include a common accessory port to accept an optional wired remote. The Canon Digital Rebel series, for example, uses a 1/32-inch connector for its wired remote. Instead of the official add-on, just try swapping in a cheap cell-phone earpiece with a mute button. With the caveat that some of these things work best when pushed three quarters of the way in–and that some may not work at all–the earpiece can make a simple, effective substitution out of hardware you can probably find in your household junk drawer.
Transfer TiVo Shows to an iPod for Free
Difficulty: Easy; Time: 30 minutes
Series2 and later TiVo DVRs can copy shows to a networked PC through the TiVo Desktop software, but the company charges you to put those shows on an iPod, a smart phone, or any other device. Though TiVo locks its files with DRM, you can download and use a free tool to unlock them.
Windows users should first transfer the TiVo shows to a networked PC with the free version of TiVo Desktop. After that, run the tool, DirectShow Dump, to enable the shows to function on any video-playing device.
Unlock an iPhone and Install Unofficial Apps
Difficulty: Hard; Time: 2.5 hours
Despite its coolness factor, the Apple iPhone comes with way too many restrictions. You're locked into AT&T service, for starters. On top of that, Apple says that it must approve all software before anyone can use the programs. But with this iPhone hack, you'll be able to swap in a different SIM from another provider. In addition, you'll have access to new software tools–such as one that gives you the ability to share the iPhone's mobile Internet connection with a laptop–that AT&T doesn't permit.
As of this writing, you can hack both the original iPhone and the newer 3G iPhone to give them access to new software, but with this hack only the original handset can accept other SIM cards.
The hack requires a Mac in order to work. The process will void your warranty, and there's a small chance that you'll damage the phone in a way that prevents your restoring the handset from a backup. At the very least, before you dive in, sync your iPhone with iTunes and then Ctrl-click the phone name to create a software backup.
A program called PwnageTool performs the hack. You'll also need original firmware for the iPhone. If you're lucky, you'll have a recent version of it in Users, Username, Library, iTunes, iPhone Software Updates. Otherwise, click your phone, and select the Restore button in iTunes to download the latest file to that location. Next, search online for "bl39.bin and bl46bin iPhone boot-loader download" and grab copies of those two files. Now verify that the .ipsw and .bin files you downloaded will work, by checking the list on the PwnageTool Web site.
Launch PwnageTool and choose your iPhone. Click the right arrow for the next page. PwnageTool should find the .ipsw file automatically (if it doesn't, browse to the file manually). Select the file and click the right arrow. It'll ask for the bootloaders; click No to skip the search, and enter where they're stored locally. Then click Yes to create the new iPhone .ipsw firmware file. You will be prompted for your admin password.
After the tool tells you to connect the phone, follow the on-screen instructions to turn it off, push the power button followed by the home button, and then release the buttons in that order.
Back in iTunes, hold down the Option key and click Restore. Choose the new, PwnageTool-created firmware on your desktop, and click Open. After several minutes, iTunes will restart the phone and will prompt you for a backup file to restore your old data on the hacked phone. Choose one if you want, or skip the prompt to start fresh.
A utility called Cydia will have been installed on the iPhone. It downloads unapproved software directly to the handset, but you'll still be able to buy programs through the App Store. And if you've hacked an original iPhone, you can now make calls on it with any active GSM SIM card.
Unlock Almost Any Mobile Phone
Difficulty: Easy; Time: 20 minutes
If you travel internationally, you can save money by buying a local, prepaid SIM card and swapping it into your phone, instead of paying high roaming rates to your U.S. cellular provider. Most U.S. phones, however, are locked to a single carrier and function only with SIM cards from that company. Here's how to unlock your mobile handset for use on any GSM network.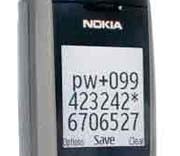 First try to find a free code online that might unlock the phone. You can visit unlockitfree.com or bilemo.com/unlck, or you can begin by searching for your phone model online, using terms such as "Nokia 6820b free unlock code."
You'll be prompted on such sites to enter the phone's unique IMEI number (usually found under the battery), the model, and your carrier. With that data, the site will generate several codes and instructions for typing them into the handset. I recommend trying the first code returned at a few sites (since they can generate different results), instead of running though a full list of codes at one site.
If you're unsuccessful, try following the same process at a for-pay site, such as mobilecodez.com.