You know the old cliche, a picture is worth a thousand words? Turns out that pictures have been deeply undervalued: A single photo can cost you your reputation, your job, even your freedom–if you post it online.
Teachers, principals, firefighters, mayors, university presidents, and everyday people have all discovered the dark side of putting the wrong photos and videos on social networking sites. Sometimes they paid the price in embarrassment. An unlucky handful lost their jobs or landed in jail.
The results aren't pretty, but they are sometimes hilarious. Here's our dirty dozen–12 pictures their owners probably wish they could take back.
1. Hey Kevin, Tinker Bell Wants Her Outfit Back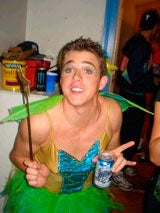 It's bad enough to dress up like you're about to slip a dollar under some toothless child's pillow. But former intern Kevin Colvin made it much worse by asking his boss at Anglo Irish Bank if he could take time off for a "family emergency in New York," then flitting off to a Halloween party dressed like a refugee from Peter Pan. Putting the faerie pix on his Facebook profile was the finishing touch. After his boss found the pictures, he responded by attaching the photo in question and blind-copied the entire office. Colvin lost his internship and what was left of his reputation when the e-mail messages went flying across the Internet; at least he got to keep the wand.
2. Quick, Call 911–My Pants Are on Fire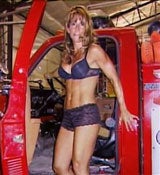 Now that an ex-beauty queen is running for the VP slot, life may be easier for hot mommas who also happen to be office holders. It will be too late to help Carmen Kontur-Gronquist, though. The former mayor of Arlington, Oregon, got in hot water with her constituents after a family member posted photos to her MySpace profile showing off her, umm, political assets in the town firehouse (where she worked as an executive secretary). Amazingly, the town of 500 voted to recall her from office shortly after the photos went public. Maybe they were afraid people would start setting fires, just to see what she was wearing when she showed up.
3. Muscle Bound or Muscle Brained?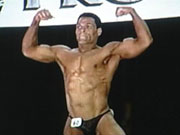 What is it about firehouses that makes people want to take off their clothes? In this case, Boston fireman Alberto Arroyo got in trouble for stripping down to take part in a body-building competition last May. (He finished eighth in the 2008 Pro Natural American Championships, by the way.) There's nothing wrong with fire fighters showing off their muscles, but Arroyo made the mistake of competing two weeks after he'd filed for permanent disability status due to back injuries. Apparently his injuries enabled him to lift barbells but prevented him from inspecting buildings for code violations. After his bosses saw video of Arroyo competing on YouTube, they decided to give him plenty of spare time to work on his pecs.
4. Vending Machine Leads Tennis Teen, 40-Love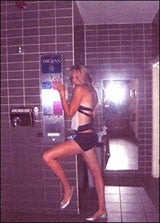 British tennis phenoms Naomi Broady and David Rice are no longer feeling the love from the UK's Lawn Tennis Association. The LTA nixed its sponsorship of the teens in October 2007 after discovering photos of Broady and Rice on social networking site Bebo showing them drunk, getting intimate with condom dispensers in public restrooms, and otherwise displaying "a lack of discipline." According to the Yorkshire Evening Post, "Naomi's Bebo profile showed her out on the town, with her legs wrapped round a toilet vending machine." No doubt trying to coax it to return the correct change.
5. Yo Ho Ho and a Bottle of Rum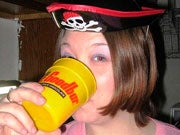 What do you do with a drunken pirate? Throw her in the brig–or, if you're Millersville University, deny her a teaching degree. That's what happened to Stacey Snyder, a then-27-year-old student teacher who posted a self portrait to her MySpace page under the caption "drunk pirate," even though it was not clear from the photo exactly what liquid was in her plastic cup. The Pennsylvania-based university decided the picture was "unprofessional" enough to rescind Snyder's degree, just days before it was to be awarded in May 2006. Snyder sued the university in federal court, claiming it violated her First Amendment rights (not to mention, of course, her Right to Paaaaar-tay). As of publication date of this story, that suit is still active.
6. Moronic at Any Speed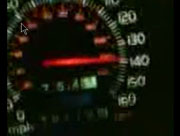 Quick, what's more stupid–driving 140 mph or filming yourself while driving 140 mph? How about filming yourself driving 140 mph and then posting the evidence on YouTube? That was only the tip of the dunce-berg for 23-year-old Andrew Kellett of Leeds, England. He posted more than 80 videos of himself driving recklessly, stealing gasoline, using drugs, and engaging in sundry other illegal activities under the name "Mrchimp2007." Last July, a city magistrate who'd had enough of this monkey business gave Kellett two years probation and ordered him to stop posting videos of his dirty deeds (though some are still available online). "Kellett must be in the running to be Britain's Dumbest Criminal," said Leeds City Councilor Les Carter. "If more criminals were as obliging, the city would be even safer."
7. Where There's Smoke, There's Ire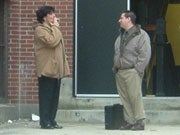 Sometimes posting a photo of someone else is enough to get you in trouble. In March 2005 Central High student Eliazar Velasquez snapped shots of principal Elaine Almagno having a smoke on school grounds and posted them to his Web site. He then distributed flyers throughout the Providence-based school, urging students to visit the site. Though it was Almagno who got caught breaking Rhode Island's ban on smoking near schools, it was the sophomore who got suspended. But not for long; after the story hit the news wires, Velasquez's suspension was lifted. Our advice to Almagno? Two words: Nicotine patch.
8. No Nudes Is Good Nudes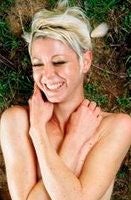 Here are two quick rules of thumb. If you're going to teach art to high schoolers, try not to post nude photos of yourself online. And if you must teach art and pose in the nude, don't do it in Texas. Tamara Hoover found this out the hard way in May 2006, when she was forced to leave her teaching position at Austin High School after students discovered semi-nude pix of the 31-year-old on Flickr. Perhaps it was the photos of a nude Hoover wearing a spiked dog collar that set school administrators into a tizzy, or perhaps it was simply because the photos were taken by Hoover's gay lover. Because as we all know, Texas has no room for artists, lesbians, or naked people.
9. Nice, Err, Pom Poms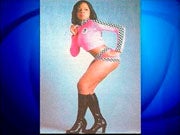 As Texas is to nude art teachers, Illinois is to scantily clad cheerleading coaches. In April 2007, 25-year-old Natosha Shaw was temporarily stripped of her pom poms when parents at Waukegan High discovered sexy photos on Shaw's MySpace profile. Parents claimed the aspiring dancer/model was also "inexperienced, incompetent, and immature" as well as under dressed. But Shaw, who's also an executive assistant to an Illinois state congressman, was ultimately given a second chance. Apparently it's OK to train teenage girls to perform in front of crowds wearing skimpy outfits, so long as you don't do it on MySpace. Shouldn't the parents be more worried that she doesn't know how to spell "Natasha"?
10. Then We Ordered Another Bottle of Tequila, and When I Woke Up One of My Kidneys Was Missing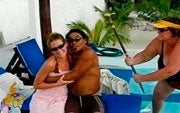 It was a vacation she'd probably rather forget. When Janet Dudley-Eshbach, president of Salisbury University in Maryland, created an album of her family's trip to Mexico on Facebook in October 2007, she didn't expect a local TV station to broadcast the photos to the world, or to have a Wikipedia entry covering the mini-scandal. The problem wasn't the photos so much as the captions, like the one for this picture: "I ended up having to beat off the Mexicans because they were constantly flirting with my daughter." (We believe she meant with a stick.) Or the photo of a tapir, a piglike mammal, with an arrow pointing to its outsized manhood. The 53-year-old educator was forced to apologize for conduct unbecoming a university president–and to endure a painful lesson on how not to use Facebook's privacy settings.
11. Yesterday, Spring Break; Tomorrow, Prison Break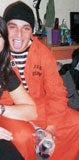 What's a Halloween costume cost? For college junior Joshua Lipton, it was two years of his life. In October 2006, the Bryant University student was charged with drunk driving after causing a three-car crash that left one Providence woman in critical condition. Two weeks later he showed up for a Halloween party dressed as "Jail Bird," photos of which made it onto Facebook. That didn't sit very well with the judge in the case, who called the picture "a defense attorney's worst nightmare" and sentenced Lipton to two years in prison. The good news: The department of corrections didn't have to issue Lipton a new jumpsuit–he already had his own.
12. I'm a PC, She's a Mac, and You're Unemployed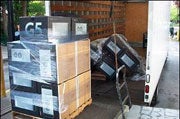 Michael Hanscom did not pose nude on Flickr, attack the locals with a stick on his trip to Mexico, or dress up like the Fairy Princess while calling in sick. His crime? In October 2003, the Microsoft temp posted photos of Macintosh G5s being unloaded on the Redmond campus to his blog with the title "Even Microsoft wants G5s." And that was enough to get him canned from his job in Microsoft's print shop for an alleged "security violation." Apparently, the world's largest developer of software for the Mac (besides Apple) didn't want anyone to know that some of its employees use Macs. (Thanks for Michael Hanscom for use of the photo.)
Contributing editor Dan Tynan tries to avoid posting nude photos of his brain on his blog, Tynan on Technology.