NOTE: This column was updated on September 16 to correct an error.
If you click Start, type cookies, and press ENTER, Vista tries to do what XP did: Take you to your Cookies folder, located at C:Usersyour
logoncookies. Except that the Cookies folder isn't there. What is there is a pointer that tells Vista where the real cookies folder can be found. Since Vista doesn't believe you should be privy to this information, it tells you it's not accessible.
Well, I think you can handle the knowledge. To the actual cookie folder, click Start, type C:UsersLincolnAppDataRoamingMicrosoftWindowsCookiesLow, and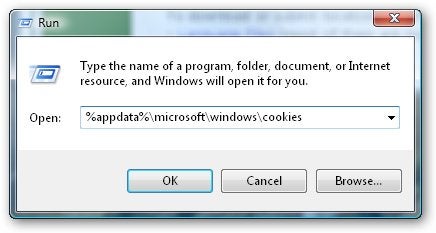 then press ENTER. That should take you to the real Cookies folder.
Once you've found it, you can make it easily accessible: Hold down the right mouse button while you drag the Cookies folder icon from Windows Explorer's Folder pane to the desktop, the Start menu, or some other convenient location. When you release the button, select Create Shortcut Here.
For more on cookie care, see Block Spying Cookies, but Keep the Helpful Ones.
Email your technology questions to me at answer@pcworld.com, or post them to a community of helpful folks on the PCW Answer Line forum.