It's official: Spore has finally launched. It's been hyped for years as a huge scientific and gaming achievement. It traces the evolution of a species that you create, starting from one single-celled organism to a space-faring sentient species. In truth, it is five casual games wrapped into one pretty package–and a perfect choice for a weekly column dedicated to slackery in the PC World. If only I could play it.
You see, Electronic Arts has imposed a digital rights management (DRM) system to prevent "casual" game piracy: Three installations of the game, and that's it. (So don't go reformatting your computer–God forbid.) Got a problem with that? File a complaint, buddy. As a result, the game's been savaged by a user flash-mob at Amazon.com. Over 1900 buyers (out of more than 2100) have already written scathing 1-star reviews despite Spore's critical acclaim. And according to Kevin Karlin (director of client services at Peak8 Solutions' tech support service, Supportal), an increasing number of their customers have called in with issues just trying to get the game activated.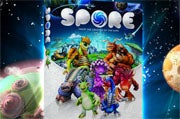 It reeks of the exact same problem that Apple had with the influx of people trying to update their iPhones. They weren't ready for their own success. Karlin believes that, similarly, EA's game activation servers have been hammered since the game's release this past week. In one case he cited, a college student couldn't get his copy activated while others in the dorm were well on their way to creating a new race.
But that's still only a part of the problem. Supportal call centers began helping irate gamers and uploading complaints into a dynamically updated knowledge base. Within 36 hours, they identified the common threads and uploaded information to the service's subscribers.
According to Karlin, the culprits "revolve around networking and user rights including basic connectivity, host file entries, firewall configuration (hardware and software) and O/S permissions." Normally, paying customers get a screen-shot-by-screen-shot walk-through of the fix with Supportal, but Karlin was willing to share a solution for each of the most common problems:
Problem #1: Firewall access is not correctly set upon installation.
The Solution: These instructions work for Windows Firewall. Steps will vary if you have a different firewall.
1) Click the Start button.
2) Click Control Panel.
3) Click Windows Firewall.
4) Select the option to Allow a program through Windows Firewall.
5) OPTIONAL: If User Account Control is turned on, you will be told that Windows needs your permission to continue, so click the Continue button; otherwise, go to Step 8.
6) On the Exceptions tab, select Add Program.
7) Click the Browse button and browse to the installation folder for Spore (typically, C:Program FilesElectronic ArtsSporeSupport).
8) Select the file SPORE(TM)_code.exe and click Open.
9) Click OK at the Add Program window.
10) Click OK at the Windows Firewall Settings window.
Problem #2: Vista's networking configuration.
The Solution:
1) Click the Start button.
2) Type CMD in the Search bar and press the Enter key. A command prompt window will appear.
3) Type netsh interface tcp show global and press Enter.
You should see the following on your screen:
TCP Global Parameters
Receive-Side Scaling State : Disabled
Chimney Offload State : Disabled
Receive Window Auto-Tuning Level : normal
Add-On Congestion Control Provider : none
ECN Capability : Disabled
RFC 1323 Timestamps : Disabled
4) If what appears doesn't match the values displayed above, then you need to type the following lines, pressing the Enter key after each:
netsh interface tcp set global rss=disabled
netsh interface tcp set global chimney=disabled
netsh interface tcp set global autotuninglevel=normal
netsh interface tcp set global congestionprovider=none
netsh interface tcp set global ecncapability=disabled
netsh interface tcp set global timestamps=disabled
5) Validate that all the values are correctly set by repeating step 3.
Did this clear up your problem? If not, you may require a little more forum scrounging. Thanks to the fix, maybe I'll finally be able to play Mass Effect–another EA game saddled with this draconian copy protection. But I digress.
DIY SPORE
Don't own a copy of Spore? No problem, you can still get a taste of the action. In a sense. During the process of creating the game, Maxis had to assemble a number of tests and prototypes to see what would work in the final game. If you want to peek behind the curtain, you can download all the early Spore tests from the game's Web site.
Or, if you're a cheapo like me, you can just assemble several full games like those below–each comparable to a stage of Spore–and follow the course of a couple of civilizations without spending a dime.
Cellular stage. Get a small taste of protozoan life in flOw. This free-to-play game could very well have been an early inspiration for the first part of Spore.
Creature Stage. An old strategy game called Impossible Creatures lets you assemble parts you've collected to craft your own menagerie army. Sound a little familiar? It's not quite as peaceful as Spore, but if you're hankering to see what happens when you mate a tiger with a crab, this game demo can answer all your questions.
Tribal Stage. Here's where Spore starts moving toward real-time strategy. You aren't exactly building tanks and dropping nukes on warring nations, but I had to at least let you know that the original Command and Conquer: Red Alert is available for a free download. That's right, completely gratis, no strings attached.
Civilization Stage. Tired of getting your war on? It's time to focus on building a better society. LinCity is a freeware tribute to SimCity–and I have to confess that it not only looks great, it's fairly deep.
Space Stage. Time to spread your wings and explore the galaxy. Try the classic exploration and action game called Star Control II. The open-source tribute, The Ur-Quan Masters, is the full game. Now, I've written about this game before–I'm a huge fan–but one warning: There are two 3DO files listed in the downloader, for the advanced sound and music files. If it downloads them, great. If not, the downloader will keep looking for places to grab the files from. In that case, uncheck the two 3DO files, and the game will still work fine.
Until next time….
Senior Writer Darren Gladstone geeks out over gadgets, games, and odd uses for humdrum tech. In other words, he's a nerd–and he's okay with that.