As we get older, we realize what a surprisingly big part of our happiness simple fitness and health habits play. A growing number of sites help people to manage their diet, exercize, and health issues, and give them a way to rap with others doing the same. Following are the best health sites we know of.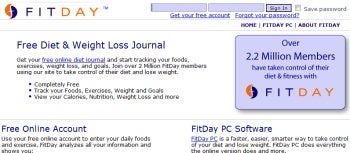 FitDay: This site helped me work off 10 pounds by forcing me to report honestly the foods that I was eating every day and their calorie counts. No more denial ("that donut couldn't have been more that 75 calories!"). FitDay isn't the only site that does this, but the breadth and depth of its food information and its easy-to-use layout lift it above the rest.

iMedix: Although social networking sites are everywhere, many are focused on little worth talking about. iMedix (in beta), however, helps people form communities around their health issues (cancer, de­­pression, and so on), so they can network with each other and share relevant news and research information.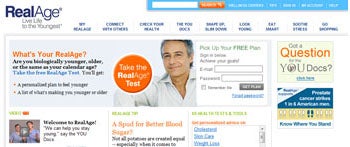 RealAge: Fill out a health questionnaire at this site, and it reports your "physical age" (the age of your body), which you can then compare with your chronological age. If you're in good shape, your body may be 35, even though your calendar age is 45. Or vice versa, if you aren't fit. Either way, the site produces a detailed health plan to lower your physical age.
Travel Sites
Let's throw in travel sites and vacation planners here too, because breaking out of the routine and getting out of town is good for the soul.
Tripit: This beta site brings all the travel information you need to one place, and it works very well. So, before your next trip, use this tool to make a master itinerary, integrating every possible detail of your journey, from restaurants to rental cars to what the weather is going to be like.

Kayak: Here's the online travel agent de jour. Punch in your dates and destinations, and Kayak brings back price quotes from most of the major airlines; it also checks in with other aggregators (Orbitz, Expedia, Travelocity) to capture the best deals they have. Kayak lets you view and compare fares in list, matrix, or chart views, and even provides a calender showing the best rates that other users have found for trips similar to yours.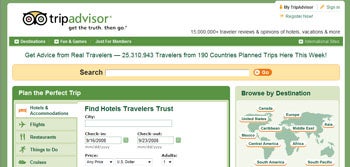 TripAdvisor: Here's the "wisdom of the crowd" view for travelers. Reading its numerous negative reviews of a hotel I almost stayed at in Denver saved me from what would surely have been a bad experience. (A friend of mine who lives in Denver says the reviews were correct, too.) Besides hotels, the site also hosts reviews of flights, cruises, and restaurants.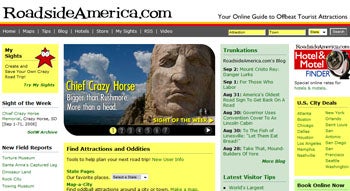 RoadsideAmerica: Here's a wonderful tool for those who have a taste (and the gas money) for road trips. It's the definitive guide to crazy and offbeat roadside attractions. To test its completeness, I ran a check of listings for my Midwestern home state, and it turned up some cool spots I hadn't even known about, such as the "world's largest ball of stamps" and Ole's Big Game Bar.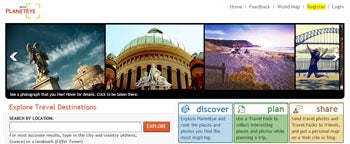 PlanetEye: To plan a trip to Rome, I logged in to this beta site. It had just about everything I needed, including local news and blogs from an area expert, which clued me in to bargains and seasonal goings-on that would be happening during my stay.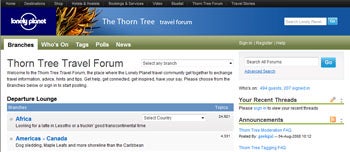 Lonely Planet: Read this site's Thorn Tree Forum posts (organized by travel destinations around the world), and you'll find discussions among folks who have just re­­turned from the place(s) you may wish to visit. Many of the posts are by people who have been to the destination a number of times–veterans who should have a lot of good advice to share with first-time visitors.
Return to the " 100 Incredibly Useful and Interesting Web Sites " main story.