With the advent of Web 2.0, news sites have changed, and stayed the same. "Social news" sites like Digg and Mixx let members aggregate their own favorite lists of stories, and vote stories up or down. Also included are some traditional news sites that deliver news faster, and in more compelling fashion than any newspaper ever could.

Mixx: Mixx is a social news site similar to Digg; users vote on stories, moving them up and down in the rankings. But Mixx splits the news into narrower categories than Digg does, so you can set up the site to display only news "voted up" by people who have interests similar to yours.

Techmeme: Techmeme aggregates the best articles from a sea of tech sites, focusing on new, clever, or game-changing software, services, gear, and gadgets. It's a fast and accurate way to get a read on the day's top tech stories.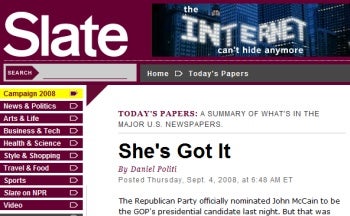 Slate: In general, I find Slate to be a bit fresher and more plugged-in than Salon, though both have good collections of online news and views. But Slate has a killer section that I make a point of reading every day: Its "Today's Papers" section gives a clear and concise roundup of the news stories the major national newspapers are running on their front pages. You can have this sent to your e-mail inbox daily, with links to the full stories. (Now you have no excuse for sounding stupid at cocktail parties.)

NPR: If you like listening to your news, NPR's site is a great free resource. I usually check out the "Hourly News Summary" first–it's updated throughout the day. The site includes sound files for a wide variety of commentary and special features on everything from Detroit's independent-music scene to U.S. foreign policy on China.

Free Republic: It's not the prettiest site you'll ever visit, but if your news tastes run to the conservative side of things, you may quickly get accustomed to Free Republic's sharp daily aggregation of news and commentary on all the hot-button conservative stories and issues of the day. You can post your opinions in the site's active forums, too.

Drudge Report: Drudge's right-leaning news aggregation site has found the formula for delivering online news, and millions of people hit the citizen journalist's site to get the latest stories each day.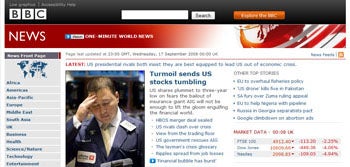 BBC News: The view from across the pond can be very helpful for seeing U.S. news in a different light; and, of course, the BBC's coverage of international news is fast, comprehensive, and first-rate.
Return to the " 100 Incredibly Useful and Interesting Web Sites " main story.