Increasingly, content creators from NBC to Disney to Michael Moore are distributing their video online. That the amount of such video available on the Internet has increased dramatically is good news. The problem is, it's coming at us from a million different sites, in many different formats. My favorite video sites do a good job of organizing it all, linking to it, and pointing us to video content that you wouldn't expect to get for free.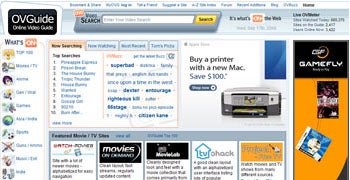 OVGuide: This is the biggest aggregator of links to online video I've encountered to date. One caveat: Some of the video sites featured seem to contain pirated video ripped from DVDs. The company's stance? "OVGuide.com simply directs you to the site; it is not re­­sponsible for the content on the sites."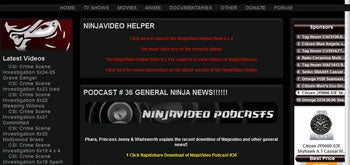 NinjaVideo: I heard about Ninja through word of mouth and assumed that, like most of the "awesome video sites" I hear about, it would list a bunch of great titles–none of which would play. Wrong. I downloaded a small plug-in and began watching just-released movies and premium TV shows in no time, for free.

Truveo: Using this all-video search engine, you can search for your favorite TV shows from any network or provider hosting online content, including ABC, CBS, NBC, FOX, ESPN, and others.

SnagFilms: Documentary film heaven. The site hosts about 250 domestic and international documentaries right now, and is growing fast. The site also has a twist: It lets you "snag" the films you like and set up a little theater of your own at your MySpace page or Web site.
Return to the " 100 Incredibly Useful and Interesting Web Sites " main story.