At one time or another, you might need to get the goods on a stranger, like a prospective nanny or a business contact. Public records and people-finder sites are often the place to look; we list the best ones here. These sites use cool, Web 2.0 techniques to help you locate people, then (if need be) dig deep to find the "sensitive" intel about them you need.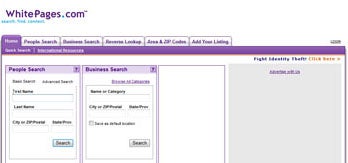 WhitePages.com: WhitePages and PeopleFinders are both good tools for tracking down people, their addresses, and their phone numbers, but the nod goes to White­Pages for its upcoming addition of voice and mobile capabilities.

FriendFeed: Many content sharing and social networking sites exist now–Facebook, Flickr, Twitter, and so on–and my friends seem to be spread out evenly among them. I don't have time to visit them all. Friend­Feed crawls more than 40 such sites to keep you updated on the Web pages, photos, videos, and music that your friends are sharing or commenting on.

Spock: This site looks for a person's school, work, and social affiliations, then displays photos, links to social network pages, Web sites, videos, and blogs about that person.

Facebook: I know, I know, recommending such a well-known standby as Facebook is like recommending that you wear sunscreen at the beach. But, really, what social networking site is more functional, more organized, and more populous than this one?

Glassdoor: This site invites you to log in and anonymously write what you really think of the company you work for, the culture you work in (here's where you gripe about your boss), and the salary you're pulling down. Then (and only then) can you dig for some dirt on current or former coworkers and, best of all, see how much they make.

Search Systems: Public-records sites do the legwork of collecting all kinds of public records from all over the country, and then sell access to them via the Internet. Search Systems, one of the oldest and most reliable of these companies, takes a no-nonsense approach to selling access to 36,000 public-records databases from around the country. You can access marriage and death records, property records, and business permits for a $5 monthly fee, or buy the "premium" service, which includes bankruptcy and criminal records.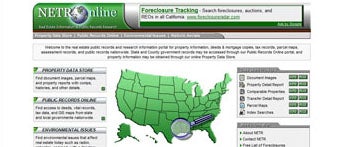 NETRonline (www.netronline.com): For a somewhat more hands-on ap­­proach to accessing public records, NETRonline's free public records portal is a very useful tool, with direct links to the actual county and state databases that contain the data. NETR also offers background checks and criminal-record searches, for a price.

Criminal Searches: Do you really know the people in your neighborhood? Do some of them have criminal histories, including sex-related offenses, violent crimes, and theft (or just traffic offenses, as the site also details)? Criminal Searches provides their mug shots and even plots their addresses on a map, for free.

FundRace: This clever mashup site plots political donors on a map and shows how much they contributed. What did your neighbor give to the Democrats or the Republicans this year?
Return to the " 100 Incredibly Useful and Interesting Web Sites " main story.