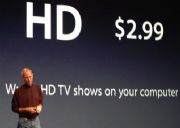 All four of the major television networks joined with iTunes this morning to offer primetime programs in high definition. In a press release sent by Apple, the company announced that its partnership with ABC, CBS, FOX, and NBC has culminated in the release of the most popular shows from each respective station. Standard definition shows remain at $1.99 a pop; HD shows run for $2.99. About 600 HD shows are available on iTunes.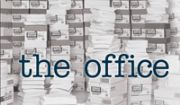 Since HD programming was unveiled last month at Apple's "Let's Rock" event, iTunes has sold more than one million HD shows. It was also at that event that NBC returned to iTunes after a year-long absence, bringing with it "30 Rock," "Heroes," and "The Office," among many others, including programming from the Sci Fi Channel and USA Network.

Other selections available in HD today include ABC's "Brothers & Sisters," "Desperate Housewives," "Dirty Sexy Money," "Eli Stone," "Grey's Anatomy," "Life on Mars," "Lost," "Private Practice," "Samantha Who?" and "Ugly Betty." CBS programming includes "CSI," "CSI: Miami," "CSI: New York," "NCIS" and "Numb3rs." FOX shows include "Bones," "House," "Prison Break" and "Sons of Anarchy," which airs on FX.
At $2.99, you're definitely paying for quality, and I'm not sure it's worth the price when most of the programming is available elsewhere for free. But if you're a fanatic for crisp picture and sound, even for television programs, your options just expanded.