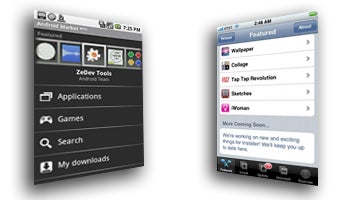 Microsoft is not wasting any time in its battle against Adobe when it comes to the company's Flash technology competitor, Silverlight.
Microsoft is reportedly very interested in pushing Silverlight on Apple's devices. But it's well known that Apple ultimately controls what software runs on the iPhone – so good luck Microsoft. However, the story is quite different when it comes to the G1.
Google's Android mobile operating system is open source and with the forthcoming Android Market, Google's implementation of Apple's App Store, things are going to be easier for Microsoft to release Silverlight for Android. The fundamental difference between Android Market and Apple's App Store is that Google's mobile apps store is open to all, making it easier for companies to release their software on the Android platform (just three steps: register, upload, describe).
Microsoft's Silverlight has been in use on the Web by companies such as NBC to stream video from this summer's Olympic games and is Adobe Flash's main contender in the multimedia rich browser plug-ins. Microsoft launched version 2 of the Silverlight browser plugin earlier this week.