It's that time of year again. Black Friday deals have been rolling out since the start of the month, and they're still going strong even days after the sun set on Friday itself. As we've all heard, this year isn't your typical shopping season, with supply chain backups making the availability of goods unpredictable.
We're here to lend a helping hand, with our expert editors scouring the sales for the best of the bunch and updating our lists with each new crop of worthwhile Black Friday bargains. Below is a curated list of the top deals in various major categories. And at the bottom of the page we provide links to even more hand-picked Black Friday deals. Check back regularly for updates!
Best Black Friday tech deals
Here's a selection of deals that we like and are already available.
Fitbit Luxe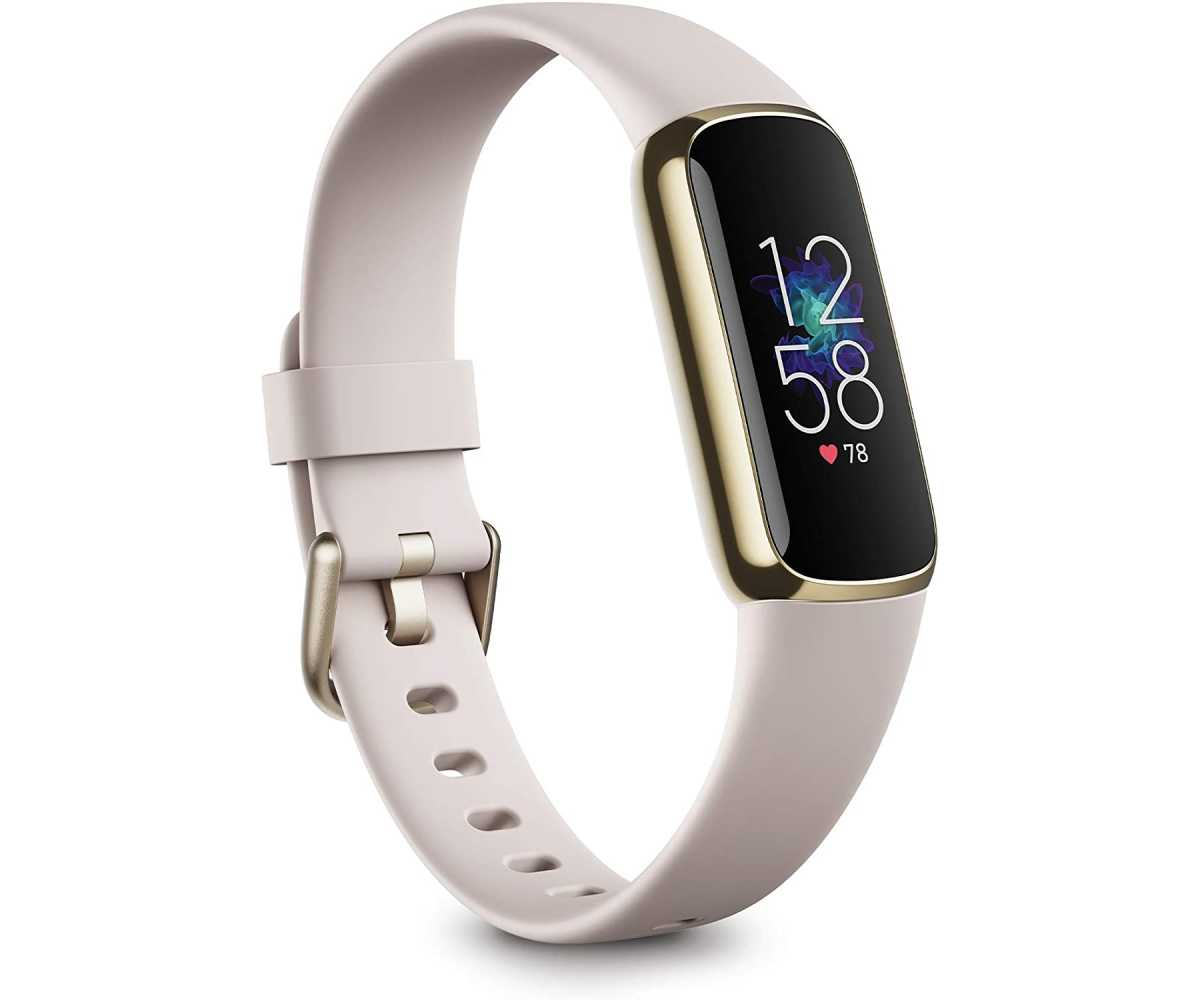 Fitbit
Was: $150
Now: $100 ($50 off)
Interested in the Inspire 2 but bummed out by its lack of pizzaz? Have a look at the Fitbit Luxe, which sports a sleek profile, color screen, and stainless steel housing, and can be worn with far more posh bands. It also expands on the Inspire 2's health and wellness tracking with the inclusion of an oxygen saturation sensor. You won't find many alternatives that perform as well or look as fashionable, much less at this price (which includes a six-month trial to Fitbit Premium).
Amazon Echo (4th gen)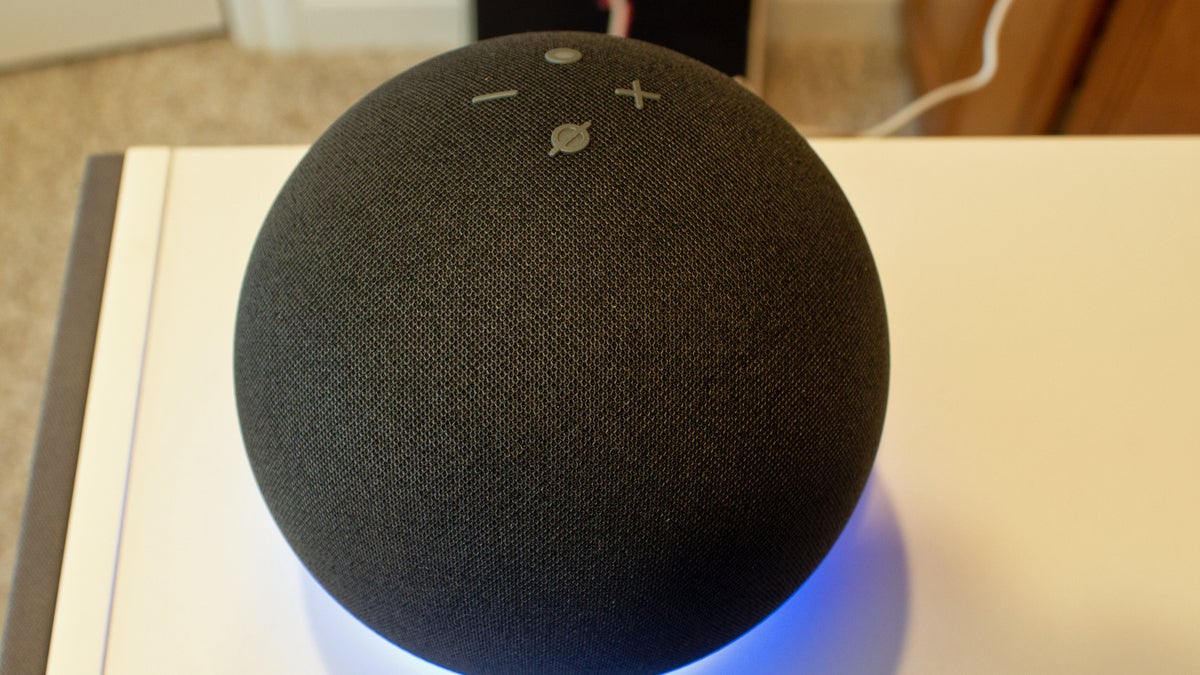 IDG
From: Amazon
Was: $99.99
Now: $59.99 ($40 off)
A cool new design is just one of the new features in the fourth-generation Echo. It also adds Dolby audio (including lossless support for Amazon Music), a built-in Zigbee smart hub, the ability to sense when people are in the room (to trigger Alexa routines), and support for Sidekick, Amazon's new low-power neighborhood network for smart devices. No wonder this smart speaker is a favorite of our sister site TechHive.
See the Amazon Echo (4th gen) on Amazon
Google Nest Hub (2nd gen)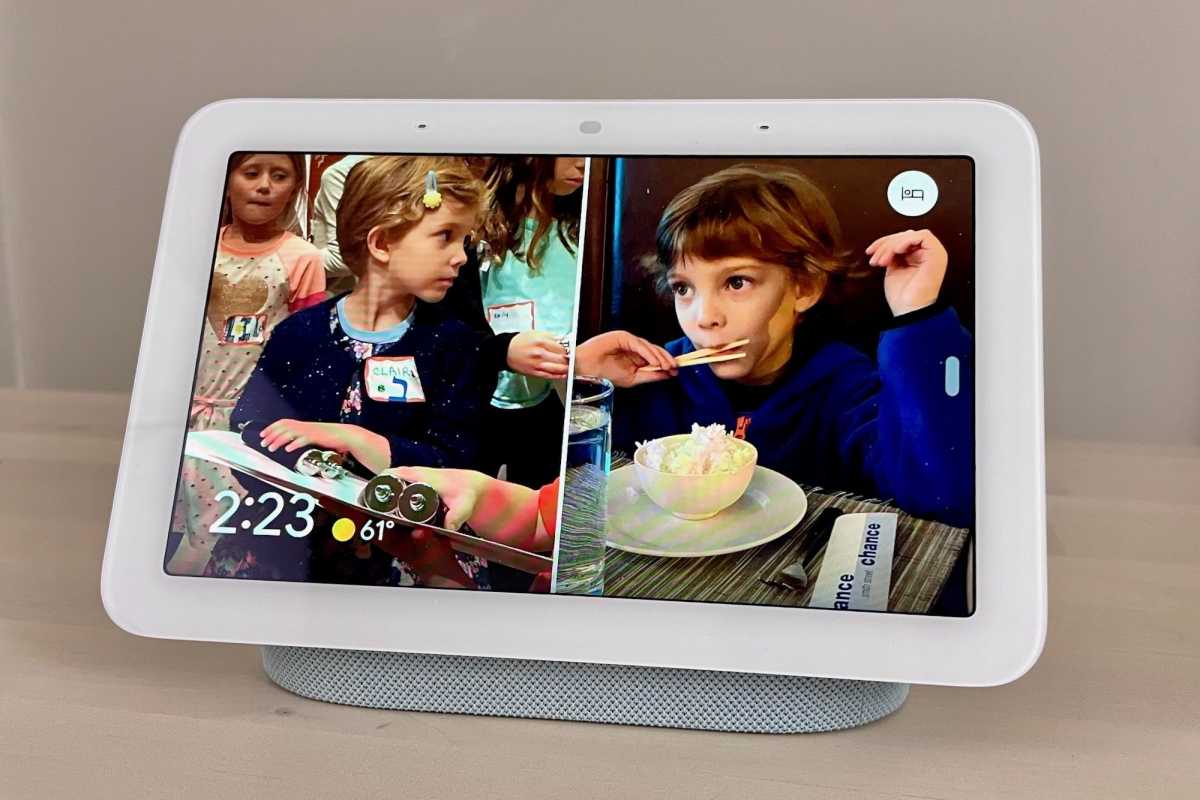 IDG
From: Best Buy
Was: $99.99
Now: $49.99 ($50 off)
The second-gen Nest Hub is a perfect bedside companion, now featuring a sleep-tracking, radar-like Soli chip in addition to its nice 7-inch screen, slim design, solid audio quality, and intuitive touch interface. It's one of the best smart displays around, and all the more attractive at this half-off Black Friday price.
See the Google Nest Hub (2nd gen) at Best Buy
Samsung 3.1.2-channel HW-Q700A
From: Amazon
Was: $699.99
Now: $397.99 ($302 off)
While it doesn't have the massive driver array of the HW-Q950A, this 3.1.2-channel soundbar can still crank out immersive Dolby Atmos and DTS:X sound, and you can always upgrade it with wireless surround speakers. As with the HW-Q950A, the HW-Q700A packs room correction and AirPlay 2 support, and it can also be paired with the built-in speakers of a Q-series Samsung TV.
See the Samsung 3.1.2-channel HW-Q700A
Roku Streambar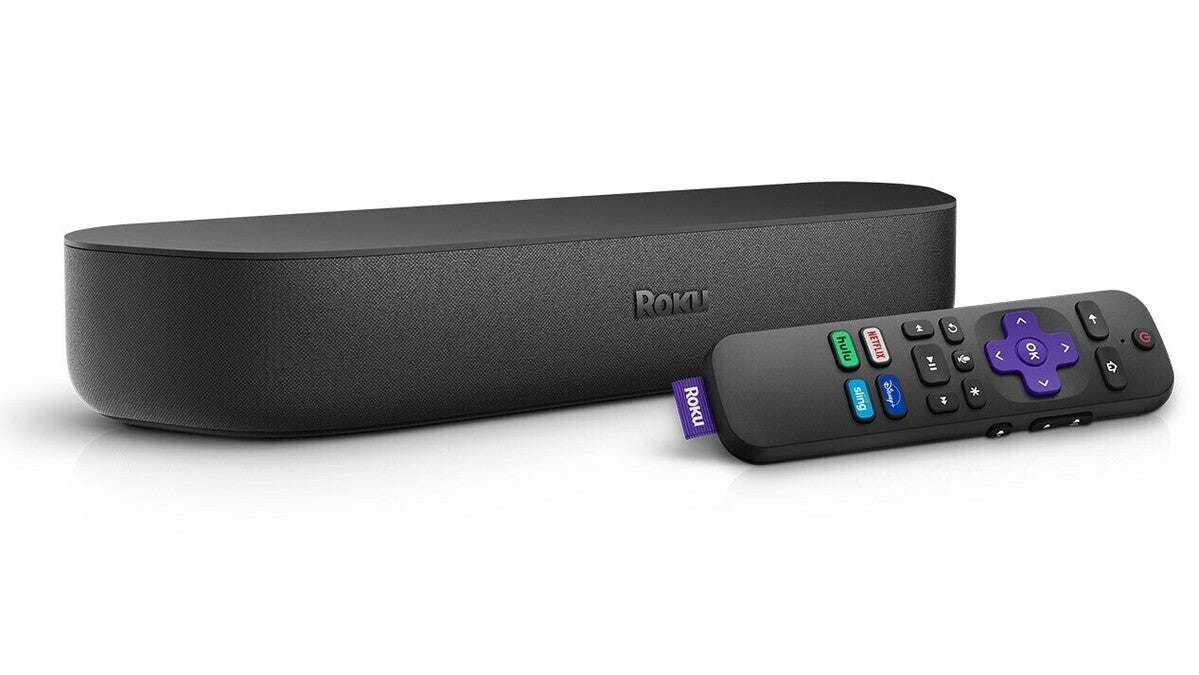 Roku
From: Amazon
Was: $129.99
Now: $79.98 ($50.01 off)
If you'd rather not spend more than $100 on a soundbar, we've got a Black Friday deal for you. At its regular price, the all-in-one Roku Streambar is one of the best budget soundbars around, with impressive 2.0-channel audio, AirPlay 2 support, and a built-in Roku streaming player with 4K HDR compatibility. At a hair less than $80, however, the Streambar is an absolute steal.
See the Roku Streambar on Amazon
Hisense 65-inch Class U8G Quantum Series 4K TV
From: Amazon
Was: $1,299.99
Now: $998.08 ($303 off)
One of our favorite mid-range 4K TVs gets even better with this $300 discount. This 65-inch Hisense Class U8G 4K TV delivers incredible brightness, excellent image processing and 4K upconversion, full HDR support (including Dolby Vision, HLG, and Samsung's HDR10+), VRR and FreeSync support for gamers, and IMAX Enhanced certification.
See the Hisense 65-inch Class U8G Quantum Series 4K TV on Amazon
LG 77-inch C1 OLED 4K TV
From: Amazon
Was: $3,799.99
Now: $2,896.99 ($903 off)
At $1,000 off, this is the lowest price we've ever seen for LG's 77-inch OLED. This breathtakingly thin panel delivers the deepest of black levels. It's cutting-edge a9 AI chip handles the 4K image processing, while Dolby Vision, Dolby Atmos, and Filmmaker Mode round out its top-notch offerings.
See the LG 77-inch C1 OLED 4K TV on Amazon
Neato Robotics D8
From: Amazon
Was: $600
Now: $300 ($300 off)
Unlike round robot vacs, Neato's D-shaped design helps it get into corners. The model D8 uses LIDAR navigation technology to map your home's floorplan for greater cleaning efficiency. It's outfitted with a battery that can clean up to 750 square feet on a single charge, automatically returning to its base to recharge.
See the Neato Robotics D8 at Amazon
Shark IQ Robot Vacuum (model RV1001AE)
From: Amazon
Was: $600
Now: $400 ($200 off)
Shark's robot vacuum not only empties its own bin when it returns to its base for charging, it's also equipped with a self-cleaning brushroller. And like most upscale robot vacs, you can control it with voice commands via Amazon Alexa or Google Assistant.
See the Shark IQ Robot Vacuum at Amazon
Ring Alarm (2nd Gen, 8-piece kit)
From: Amazon
Was: $250
Now: $150 ($100 off)
Ring makes our favorite DIY home security system. It will keep watch over your house with door, window, and motion sensors, and can also be expanded with a variety of other smart home devices—indoor and outdoor cameras, smoke detectors, smart lighting, etc. This 8-piece kit includes the hub, keypad, a motion sensor, four door/window sensors, and a Z-Wave range extender. There is a similar deal on the 14-piece kit ($130 off).
See the Ring Alarm 8-piece kit on Amazon
Nest Thermostat
From: Amazon
Was: $130
Now: $90 ($40 off)
One of the world's best smart thermostats is bargain-priced for Black Friday. Check with your local utility to see if they're offering a rebate, you could end up spending even less!
See the Nest Thermostat on Amazon
Level Lock: Touch Edition
From: Amazon
Was: $329
Now: $233 ($96 off)
One of the best smart deadlocks is also one of the most discreet-looking. Everything is hidden inside the mechanism and the bolt itself, meaning no hulking eyesore on the interior side of your door. This is a fantastic deal.
See the Level Lock Touch on Amazon
Samsung Chromebook Plus V2 [Currently unavailable]
From: Amazon
Was: $499.99
Now: $279 ($220 off)
This 12.2-inch Chromebook is a bit heavy for its size at 3 pounds, but it's also got a lot of selling points, including a 12-megapixel rear (world-facing) camera, a 1080p display, and it folds back to create a tablet mode, which is great for Android games. And it includes a stylus! This is an all-time low price (discounted an extra $7 from Tuesday!). Support lasts through June 2024.
Buy the Samsung Chromebook Plus V2 at Amazon [Currently unavailable]
Asus VivoBook 15 (F512JA)
Asus
From: Staples
Was: $449.99
Now: $279.99 ($170 off)
If you need an affordable laptop for everyday tasks, the Asus VivoBook 15 laptop is the one to pick. It packs an Intel i3 processor, 4GB of memory, and 128GB of SSD storage. The bezels are also super tiny, which means you're getting more display.
See the Asus VivoBook 15 (F512JA) at Staples
Gigabyte Aero HDR 17.3-inch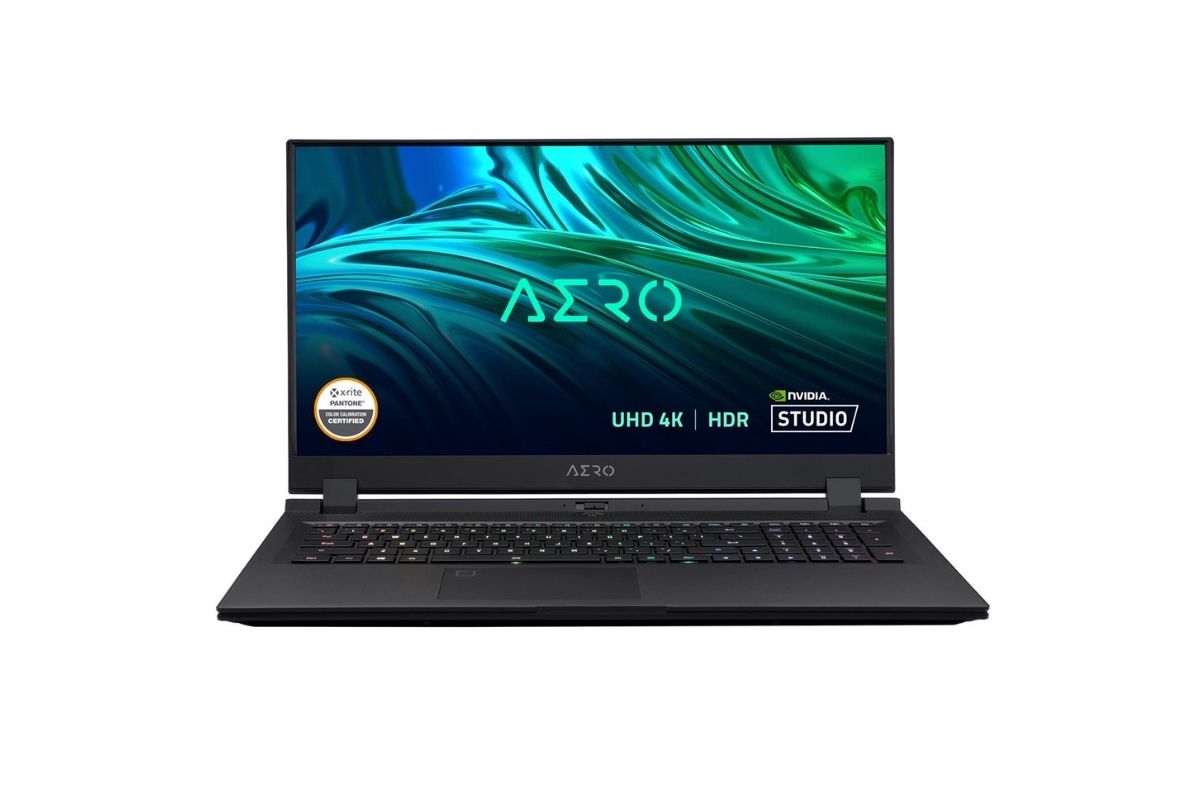 Gigabyte AERO
From: Adorama
Was: $2,499
Now: $1,999 ($500 off)
If you're looking for a premium powerhouse to play games on, the Gigabyte Aero HDR 17.3-inch is a great option. It boasts an Nvidia GeForce RTX 3070 graphics card, an Intel Core i7 processor, 16GB of memory, and 1TB of SSD storage.
See the Gigabyte Aero HDR 17.3-inch at Adorama
Microsoft Surface Pro 7 + Signature Type Cover + Surface Pen bundle
From: Target
Was: $1,128.99
Now: $849.99 ($279 off)
When Microsoft's Surface Pro 7 debuted in February 2020 it absolutely dominated the laptop market. Sure, it has since been supplanted by the Surface Pro 8 (with Thunderbolt), but this SP7 configuration is still very good, especially at this very good price.
See the Surface Pro 7 bundle at Target.com
1TB Samsung T7 Portable SSD
Samsung
From: Amazon
Was: $170
Now: $110 ($60 off)
This is the lowest price yet for this zippy USB 3.2 portable SSD drive. We've liked this drive in previous incarnations, and this upscale variant goes further with a fingerprint reader.
See the 1TB Samsung T7 Portable SSD on Amazon
1TB SK Hynix Gold S31 SATA 2.5-inch Internal SSD
SK Hynix
From: Amazon
Was: $135
Now: $95 ($40 off); $75 ($60 off) for Amazon Prime Subscribers
(Clip coupon before adding to cart)
One of our favorite internal SSDs is also at its lowest price ever for Black Friday, and not just at the 1TB capacity. The 500GB model is also at an all-time low. Seriously, the S31 is one of the fastest SSDs we've tested, coming very close to the performance of a best-in-class Samsung 870 Evo.
See the SK Hynix Gold S31 on Amazon
LG 27UK500-B 27-inch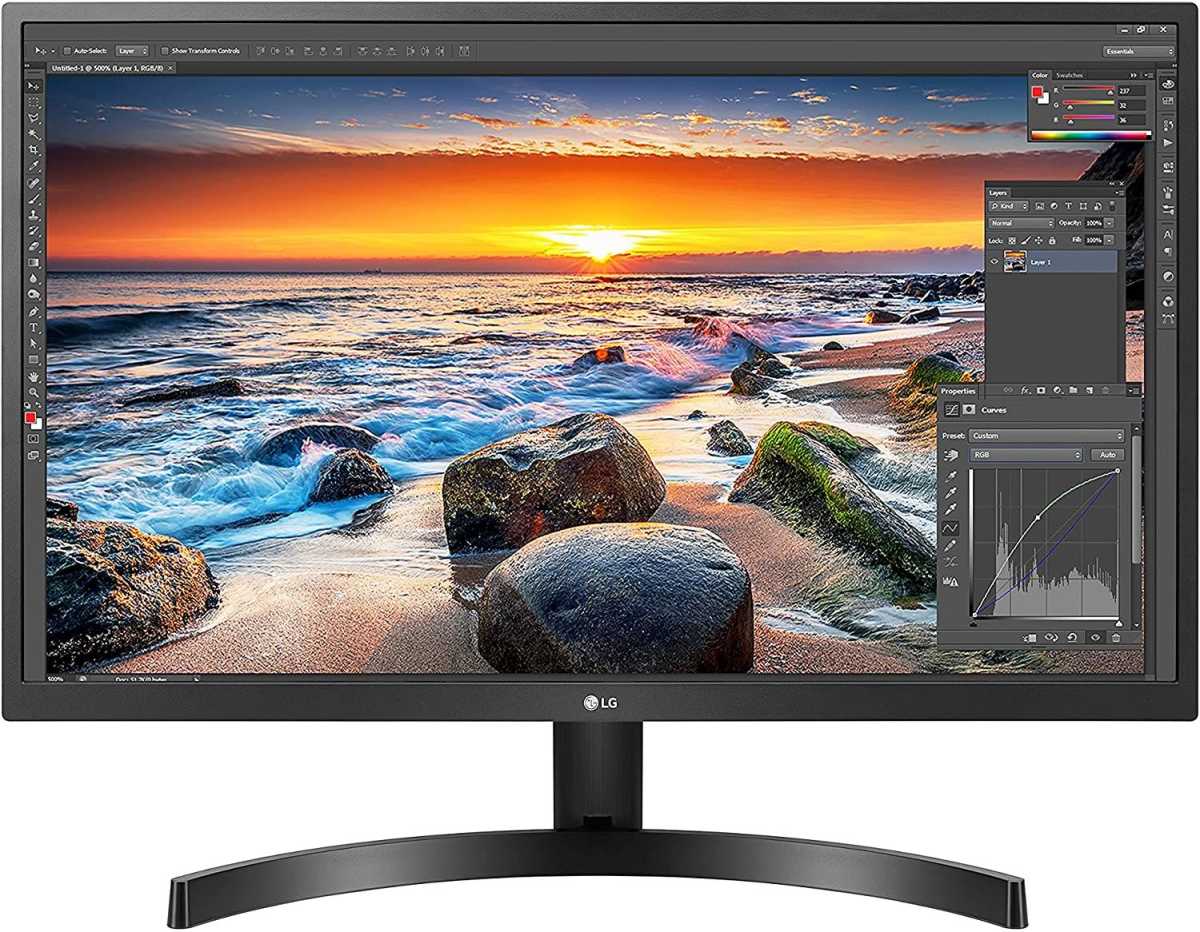 LG
From: Amazon
Was: $350
Now: $247 ($103 off)
You don't have to break the bank to break into 4K resolution anymore. Case in point: LG's 27UK500-B. This 27-inch display is the perfect size for work and play alike, and its 4K IPS panel will ensure that every game or spreadsheet appears in the highest possible fidelity, complete with vibrant color. Speaking of, LG's monitor supports 98% of the sRGB color gamut, HDR 10 compatibility (though this is not an ultra-bright HDR monitor—those cost much more), and AMD's gameplay-smoothing FreeSync technology, which works on both Radeon and GeForce graphics cards. That's a whole lot of bang for comparatively few bucks.
See the LG 27UK500-B 27-inch TV on Amazon
Razer Power Up Bundle (Keyboard, Mouse, Headset, Mousepad)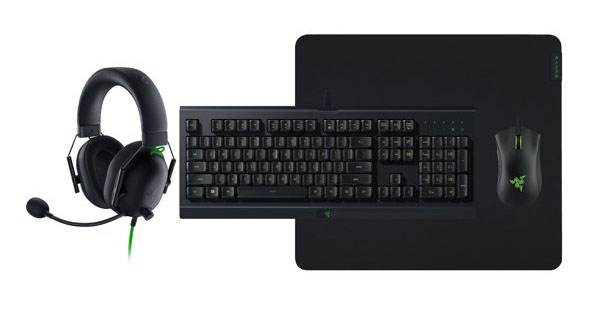 Razer
From: Walmart
Was: $170
Now: $79 ($81 off)
This Razer bundle with a non-mechanical (but very "clicky") keyboard, wired mouse, wired communication headset, and massive mousepad was already a pretty decent deal. At just $79, it's an absolute steal for anyone setting up a new gaming PC.
See the Razer Power Up Bundle at Walmart
More Black Friday tech deals
Best Black Friday Fitbit deals
Best Black Friday smart speaker deals
Best Black Friday smart home deals
Best Black Friday robot vacuum deals
Best Black Friday soundbar deals
Best Black Friday Chromebook deals
Best Black Friday laptop deals
Best Black Friday storage deals
Best Black Friday monitor deals