If you're on the hunt for a brand new laptop without spending a fortune, you've come to the right place. Whether you're looking for lightning fast gaming rig, a portablet 2-in-1, or a barebones Chromebook, we've curated a list of the best laptop deals available right now, using our finely honed editorial judgement to only recommend truly compelling deals on worthwhile notebooks.
If you're looking for an especially juicy deal, one of our writers' favorite super-tiny ThinkPad laptops is on sale for $600, a truly remarkable deal. We dig it so much that he wrote a post of its own about the sale, so be sure to check it out if you're on the hunt for powerful, portable, yet affordable laptop! If it fits your budget, this is truly an exceptional deal.
For even more notebook options, check out our roundup of the best laptops. We've got can't-miss picks for every use case and budget, putting our thousands of hours of hands-on testing to work for you.
The best laptop deals today
Acer Aspire 3
From: Best Buy
Was: $599.99
Now: $399.99 ($200 off)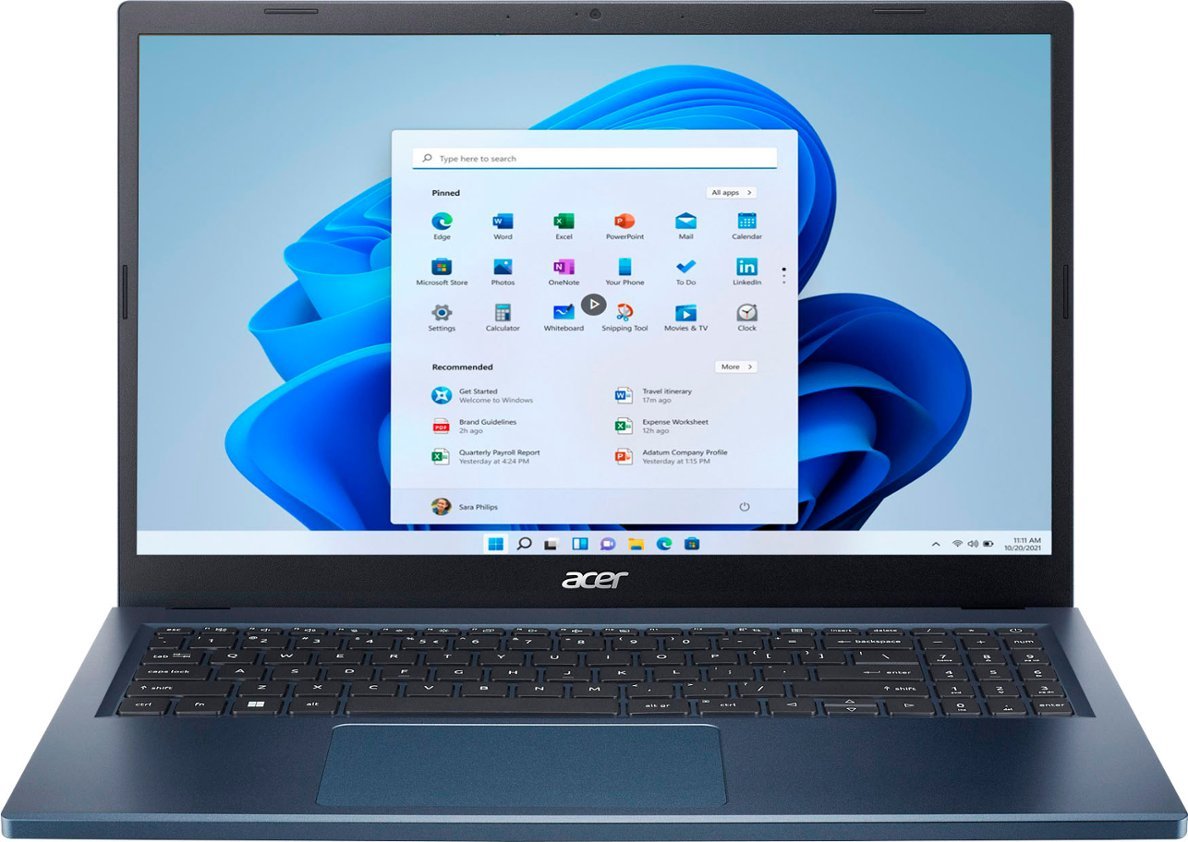 Acer
The Acer Aspire 3 is a slim, lightweight laptop with a lovely touch-enabled display. It weighs just under four pounds, making it a travel-friendly device. Under the hood, you'll find an AMD Ryzen 5 7520U CPU, AMD Radeon graphics, 8GB of RAM, and 512GB of SSD storage. That means you should be able to zip right through everyday tasks and whatnot. The 15.6-inch IPS display has a resolution of 1920×1080 and is touch-enabled. 1080p is perfectly suitable for watching YouTube, doing office work, and so on. Also, according to the manufacturer, this laptop has up to 11 hours of battery life, which is a solid result.
XPS 13 Laptop
From: Dell
Was: $799
Now: $599 ($200 off)
Dell
The Dell XPS line of laptops are known for being luxurious, powerful, and lightweight. If you're in the market for such a machine, you've come to the right place. The XPS 13 Laptop is on sale for $599 right now. It comes with an Intel Core i5-1230U CPU, Intel Iris Xe graphics, 8GB of RAM, and 256GB of PCIe NVMe SSD storage. It's more than capable of zipping through productivity tasks and day-to-day use. The 13.4-inch display has a resolution of 1920×1200, a refresh rate of 60Hz, and a maximum brightness of 500 nits. In other words, the picture should be wonderfully bright. It also weighs just 2.59 pounds, making it the perfect travel companion.
Dell Inspiron 2-in-1
From: Best Buy
Was: $1,249.99
Now: $899.99 ($350 off)
Dell
Convertible laptops are great due to their versatility. You can swing the screen around 360 degrees and use it like a tablet or you can prop it up like a tent for watching movies. If you're in the market for such a machine, you're in luck, as the Dell Inspiron 2-in-1 is on sale for $899.99 at Best Buy today. This machine features an Intel Core i7-1260P CPU, Intel Iris Xe graphics, 16GB of RAM, and 512GB of SSD storage. It should be able to zip through office work as well as everyday tasks. The 16-inch 1200p display is also spacious and touch-enabled. All in all, this is an awesome deal. However, you better act fast, as it's on clearance and will likely run out of stock.
Acer Aspire 5 A515
From: Amazon
Was: $399.99
Now: $340 ($49.99 off)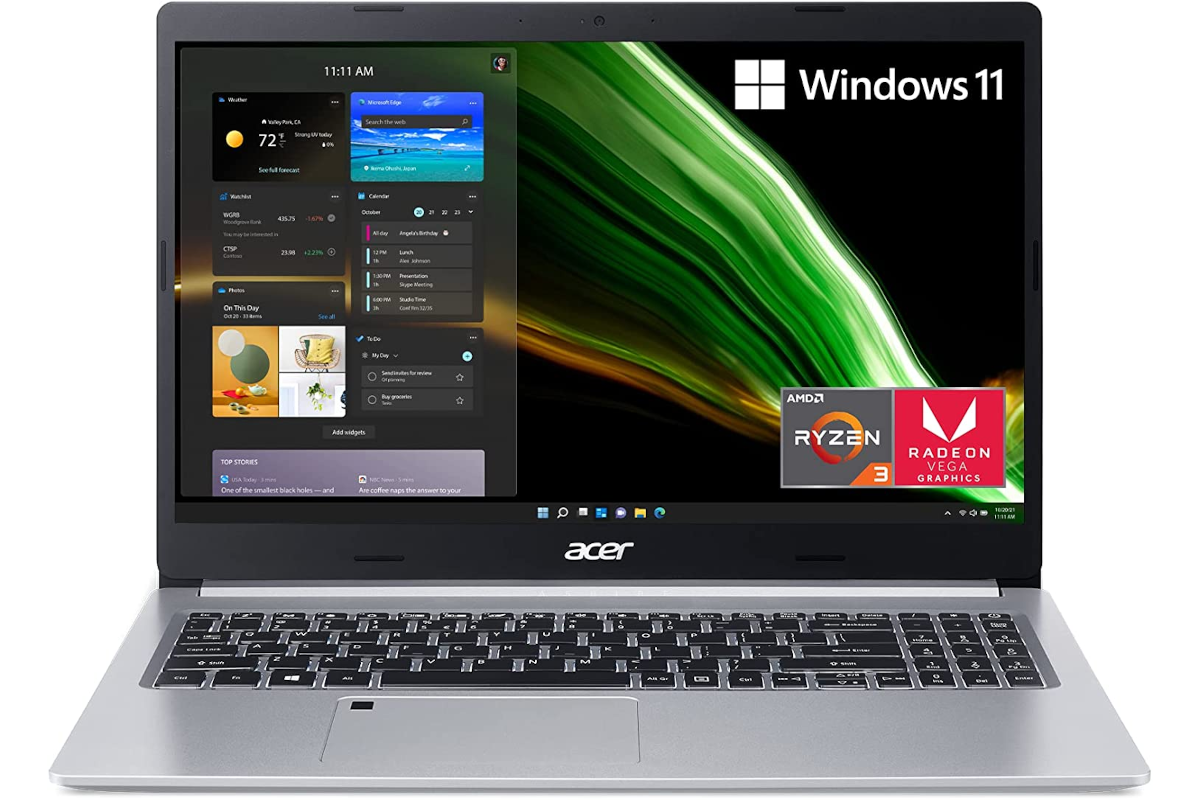 Acer
If you're on the hunt for a solid everyday laptop, you've come to the right place. The Acer Aspire 5 has a 15.6-inch 1080p display, 4GB of RAM, and 128GB of onboard SSD storage. The processor is a Ryzen 3 3350U, which has four cores, four threads, and a maximum boost to 3.5GHz. It's packed with modern features like Wi-Fi 6, a backlit keyboard, and a fingerprint reader for biometric logins. Acer starts this laptop off with Windows 11 in S mode, but there's no reason not to do a one-way upgrade to full Windows 11. This is being sold by a third-party retailer, but Amazon is handling shipping, which means it falls under the company's return policy.
HP Omen
From: eBay
Was: $2,399.99
Now: $1,749.99 ($650 off)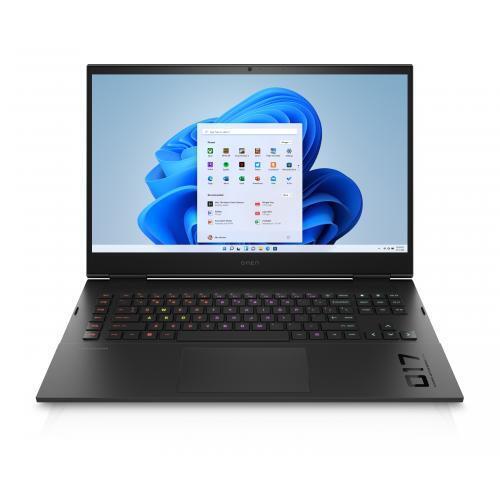 HP
If you're on the hunt for the ultimate gaming experience, the HP Omen is worth considering. It's currently $600 off at eBay, which is absolutely bananas given the powerful hardware inside. The Omen has an Intel Core i7-13700HX CPU, an Nvidia GeForce RTX 4080 GPU, 16GB of RAM, and 1TB of SSD storage. In other words, this machine should fly through intensive titles on the High or Ultra graphics preset. The display, which is a roomy17.3-inches, has a resolution of 2560×1440 and a refresh rate of 240Hz. That means visuals should be luscious and smooth. Overall, this is a killer deal. Get it now.
Laptop deal buying tips
If you've shopped online before for laptop deals you're probably aware that there's a vast range of laptop configurations available.
A good place to start is with the processor. Buy laptops with Intel 12-series Core chips or higher, such as the Core i5-12510U, or the Core i7-13800H; or go with an AMD Ryzen processor (but not an AMD Athlon or A-series chip). Avoid laptops with Pentium or Celeron processors unless it's a Chromebook (running Chrome OS). You're going to need to pay attention with gaming laptops, too, as some GPUs, like the RTX 4050 Ti, don't offer much boost over their RTX 3xxx-series cousins, and Nvidia has dropped the Max-Q designation on certain low-power options.
Display resolution is a gotcha. If you see a laptop labeled as "HD" resolution that means 1366-by-768 and often isn't worth your time for a laptop under 13 inches unless the deal is absolutely standout. What you want is "Full HD" or "FHD," which means 1080p.
Don't buy laptops with under 4GB of RAM or 128GB of SSD storage—though on a Chromebook, this configuration is acceptable. We have more explanation in our laptops versus Chromebooks buying guide, as well as in our primer on how to buy a budget laptop without getting screwed. Also watch out for eMMC storage, which is something we don't recommend for a Windows laptop but works fine for a Chromebook.
Reviews can be helpful. Even if you can't find a review of a specific configuration, try related models. They'll often give you a good idea of the build quality and performance. Also buy from brands you trust. Amazon's daily laptop deals right now are full of brands we've never tested or talked to (Broage, Teclast, DaySky, Jumper) and it's just a good idea to be wary.
Most older laptops will run Windows 10, and that's fine—there's no rush to upgrade. Windows 10 in S Mode, though annoying, can be switched out of easily if you find it on a budget laptop. If you want to buy a Windows 10 PC with the intent of upgrading it to Windows 11, we recommend you start here with a list of older laptops that are Windows 11-eligible.
Read our round-up of the best laptop chargers.
Updated on September 21 with updated pricing and intro verbiage.